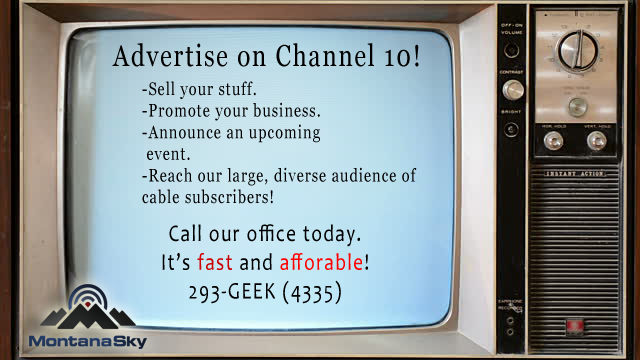 Crazy-affordable advertising!
Reach our many cable TV viewers with a simple message, advertising your business or events! With over 2000 subscribers, your message has the potential to be seen many times over on MontanaSky TV Channel 10. Download the form by clicking below, and bring into our office!
For commercial ad-insertion on our network channels, please contact our Advertising Specialists with Ad Systems at (312) 546-4442.