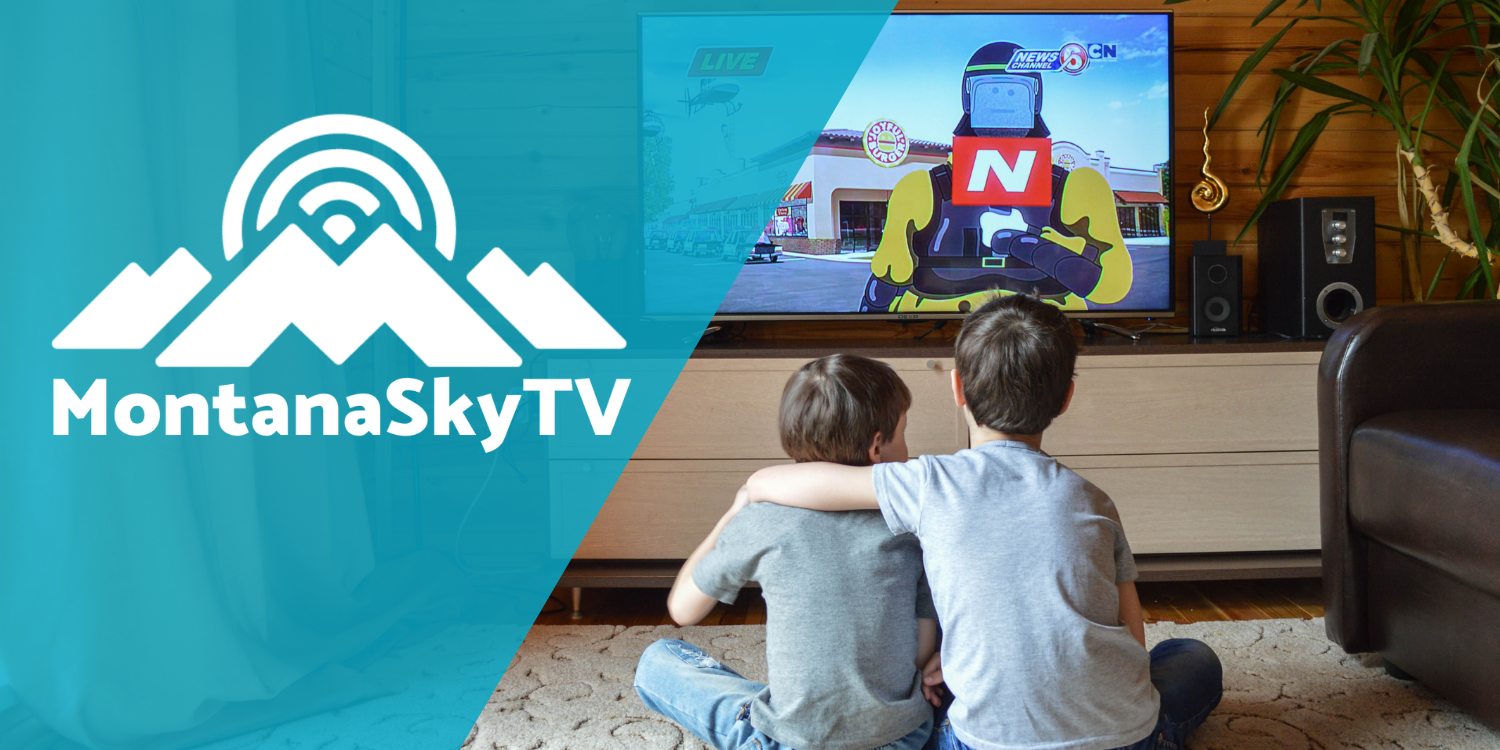 MontanaSkyTV must be paired with an internet package for online delivery.
Simple, modern and easy TV with all the channels, from LOCAL to International and everything in between.
Not available on LonePine, BigMtn and Desert Mtn Sky Connect tower areas and most DSL connections under 10Mbps .
How does MontanaSky IPTV work?
You will need a fast internet connection, as IPTV can use 10Mb by itself to stream high definition programs to each TV.   You will need an approved streaming media player to get started, and we can sell you one and help you set that up, if you don't want to do it yourself.
We offer two types:  a streaming stick for Wi-Fi delivery for $50; or a set top streaming player with Ethernet delivery for $70.   Keep in mind, if you choose Wi-Fi delivery, your streaming player needs to be in a place that gets 4 or five bars (which is either very good or excellent signal).  Otherwise, you might experience buffering.  If you plan on using TVs away from your Wi-Fi router, which have lower signal bars, we offer our Wi-Fi Extenders as an inexpensive add on to reach the places that currently get low Wi-Fi signals.
Your TV needs to have modern HDMI inputs to get the digital signal from the streaming player.
The streaming player has a very simple remote for on screen management, a TV guide, a  place to save your favorite channels, and very basic program recording system for a few programs.  This basic recording system does not replace a stand-a-lone DVR  of your choice if you want all the bells and whistles of custom recorded program recording and playback.  The built in recording system is, again, basic and might not meet any expectations for recording you may have is provided as a beta test currently.
Set up, activation and monthly costs:
There is a one-time activation and an on-site set-up fee… (Unless you can set it up yourself)… and of course, your first month for recurring monthly fees.
Please do your research and even stop by our office to see MontanaSkyTV in action, how the remote and on screen menus function before you order.  We offer a modem, self-managed and self-learning experience which most savvy tech users already understand.    However, if you are a bit challenged by tech, please call and make an appointment for a tour of IPTV at our office.
Choose a streaming package which fits your needs:
You can start with our budget priced Basic package or look through all our available packages and choose the package that has the channels you just can't live without.
Take this opportunity to see what you want in your MontanaSkyTV package and see a sample of our channel line-up for each level of service.