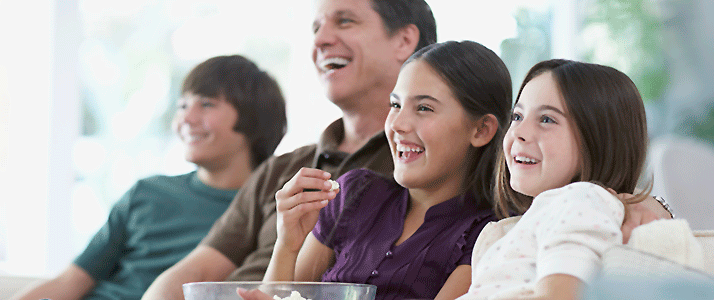 Cable TV paired with faster internet.
With MontanaSky, you get even more out of our fast internet connection when you add cable TV! It's the perfect combo because not only can you get our amazing internet speeds (with speeds up to 50 Mbps), but you also get great cable TV programming.
With every MontanaSky package, you'll get:
Cable service on all TVs in your home for one low monthly price
Exclusive local programming not available elsewhere
Worry-free, local service with no equipment to buy or maintain and no long-term contracts
Build your own package.
Most of our customers start with our Essential package, adding their choice of digital equipment to maximize their viewing experience. Choose from our list of equipment to build your own digital package that meets your needs and budget! Take this opportunity to see what you want in your MontanaSky digital package and see a sample of our channel line-up for each level of service.
MontanaSky offers a variety of receivers to meet every need and budget. Check out our equipment list below for options that give you more choice and control to access the entertainment that's important to you.
†Channels are available only in the Libby market.
*Channels only available with an HD or HD/DVR receiver. HD not available in Troy markets.
*Budget Basic package only available in the Libby Market.